Rob Broadhead – Founder/President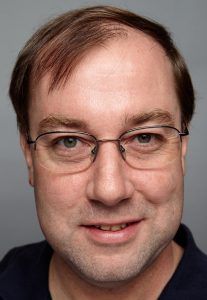 Rob is a seasoned software developer and technology professional. His background includes over 25 years of development.  It includes enterprise systems on a wide variety of system architectures and platforms. His roles have included staff developer, director of development, architect, database administrator, and many others.
He founded RB Consulting as a software development and implementation consulting company. However, after witnessing many poorly planned and designed projects, he altered the business focus. The primary focus is on helping customers create well-designed project plans and navigate the vast sea of technology. This includes building teams/departments to address IT needs in the future and for today. There is also still a software development wing of the company and implementation consulting.
Rob received his MBA (with a concentration in e-Business) at the University of Phoenix. He also holds a BS in Computer Science from Rose-Hulman Institute of Technology. He has written and published a semi-biographical book, e-books, and a book on software development careers. He is a podcaster (The Building Better Developers/Develpreneur podcast), a regular contributor to Develpreneur, and his personal blog on this site.  You can see more about these roles here